About The Waterville Hotel
Nestled in the heart of the Pine Creek Valley, the historic Waterville Hotel offers the perfect place to eat, drink, and stay for all visitors to the area. Whether a day trip to explore the trails and streams, or you're staying for an extended getaway, the WH is your homebase to fuel up before, during, or unwind, after your day of adventure. You're guaranteed to make friends on your first visit; after that, you're family.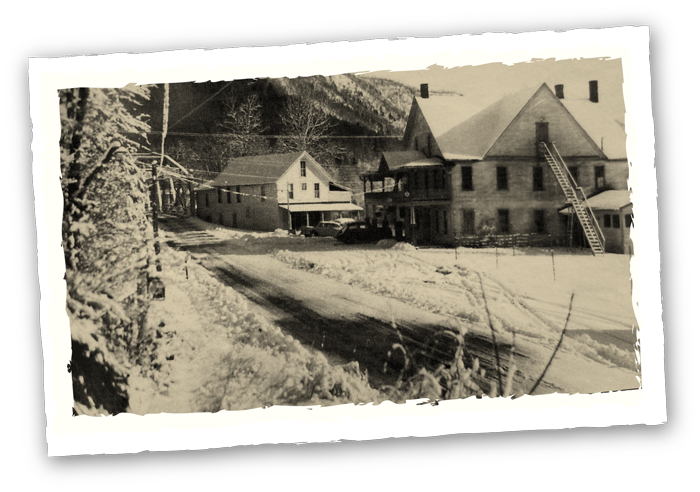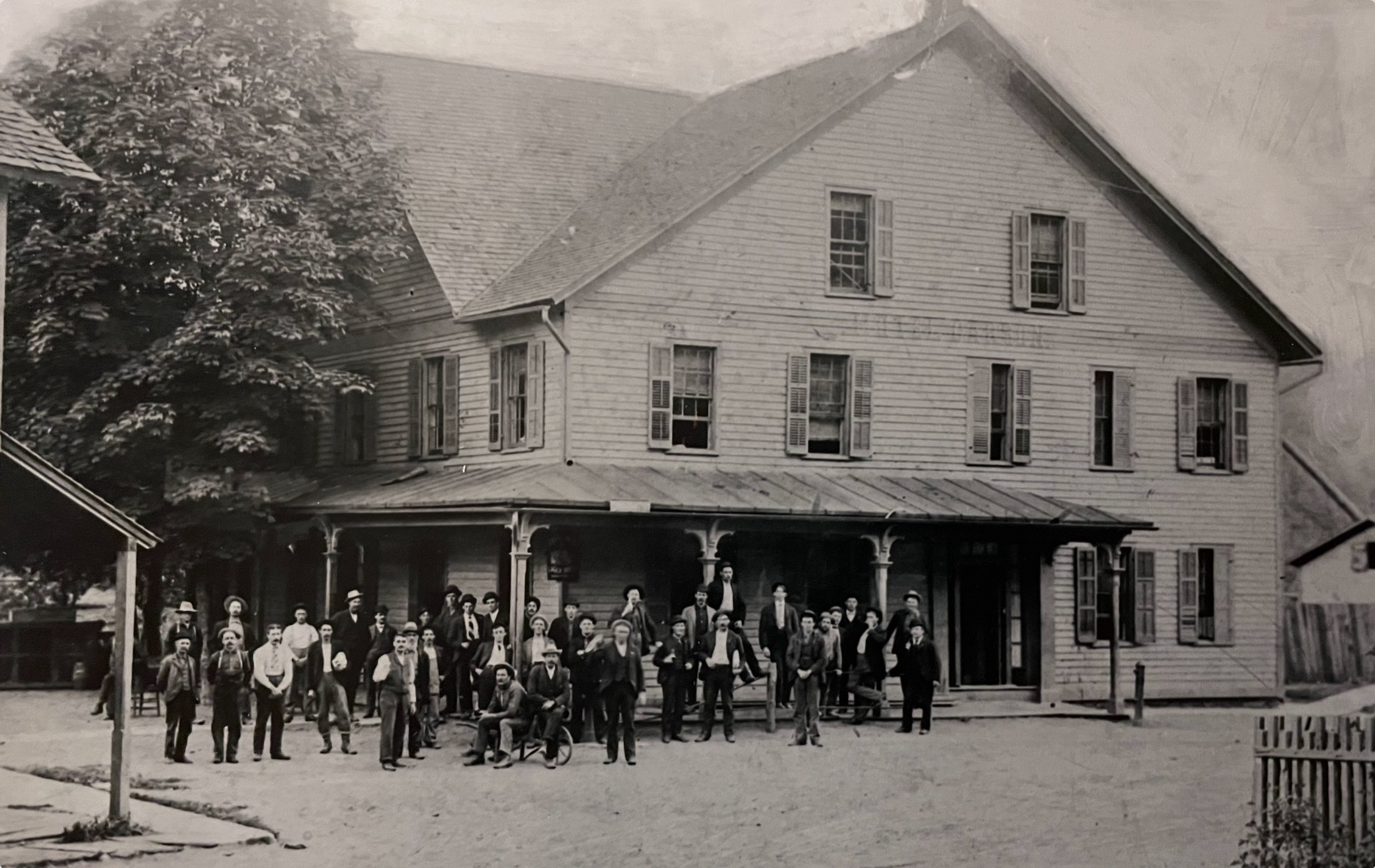 About the Hotel
Waterville's roots stem from Michael and Henry Wolf who arrived in the area from Berks County in 1817, tracts of land nearby were given to significant players in the Revolutionary War as a "thank you" for serving our developing country. Without an official post office until 1849, Waterville mainly consisted of a sawmill, farms, and other business establishments.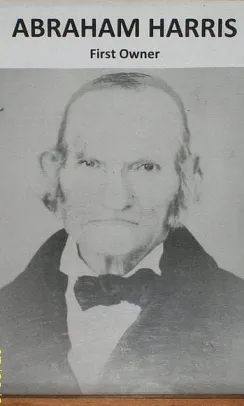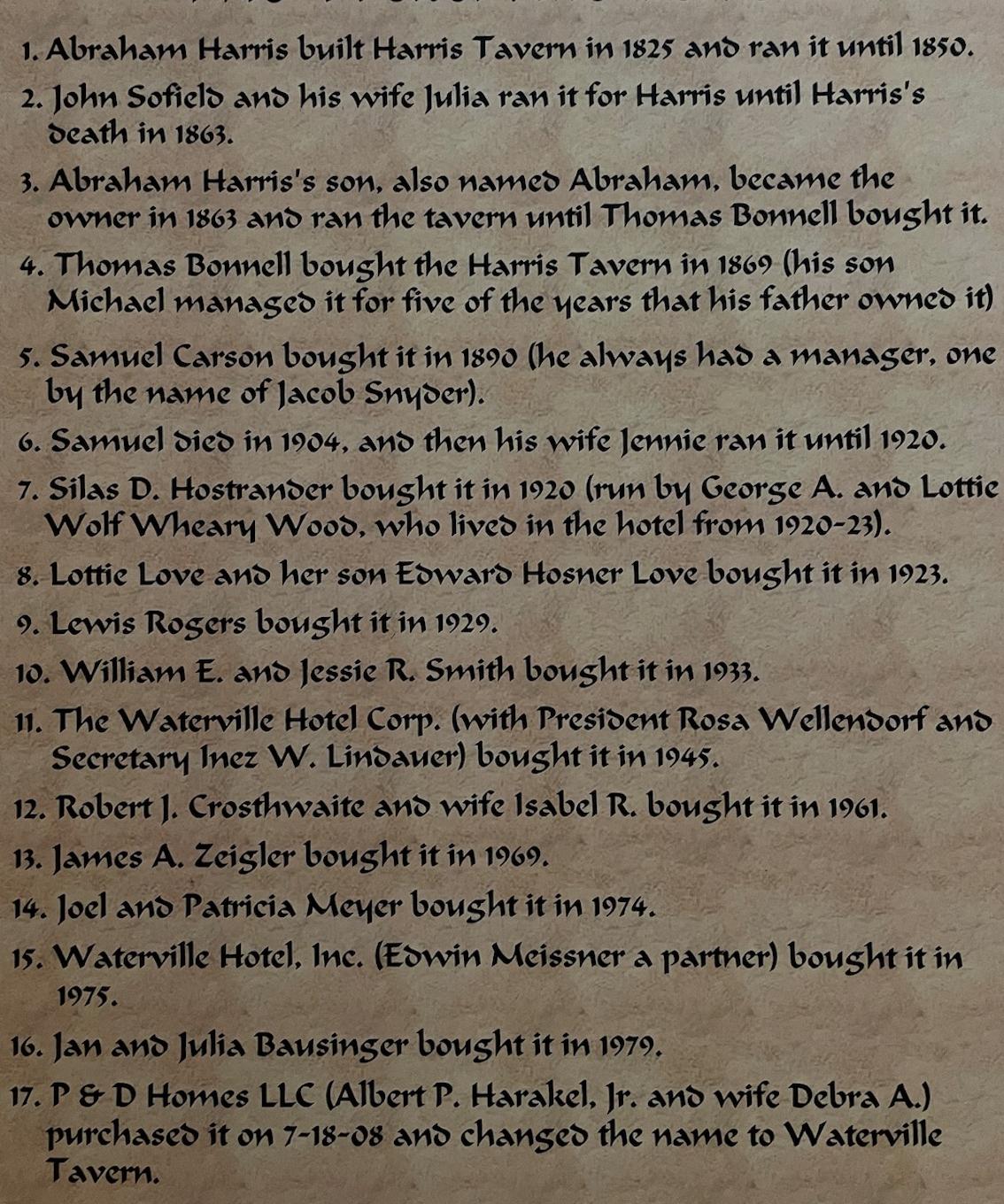 Enter Abraham Harris, who in 1825, built and established a hotel in modern-day Waterville on Pine Creek. The Harris Hotel, as it was once known, was a place of rest and refuge in the Pennsylvania wilds.
During the late 19th and early 20th centuries, Waterville was a popular destination for outdoor enthusiasts who came to fish, hunt, and explore the surrounding wilderness. The Waterville Hotel served as a gathering place for these visitors, providing a comfortable place to stay, as well as dine and enjoy friendly company of locals and visitors to the area.
In addition to serving as a popular destination for tourists, the Waterville Hotel was also an important center of community and social activity in the region. In the 19th and early 20th centuries the hotel hosted numerous business and community events, and it was often visited by local politicians and business leaders.
Throughout the years, the owners continued to maintain the hotel's visibility as a center of the community and it continues to this day. Today, the Waterville Hotel remains a popular destination for locals and visitors to the region, offering comfortable accommodations, delicious food, and a glimpse into the amazing past of this historic town and its landmark hotel. The hotel's charm, staff, menu, and beautiful surroundings continue to draw visitors from all over the world.